Garbage & Recycling
The Elbow Transfer Site is open now for the season until Oct.29, 2022.
Directions: head straight out of Elbow on the Girvan Grid approximately 1 km - turn right at the first intersection and follow the road and you will see the Transfer Station area.
ONLY residents and other authorized users may use the Village of Elbow Transfer Station. You will be required to give your name and address to be billed.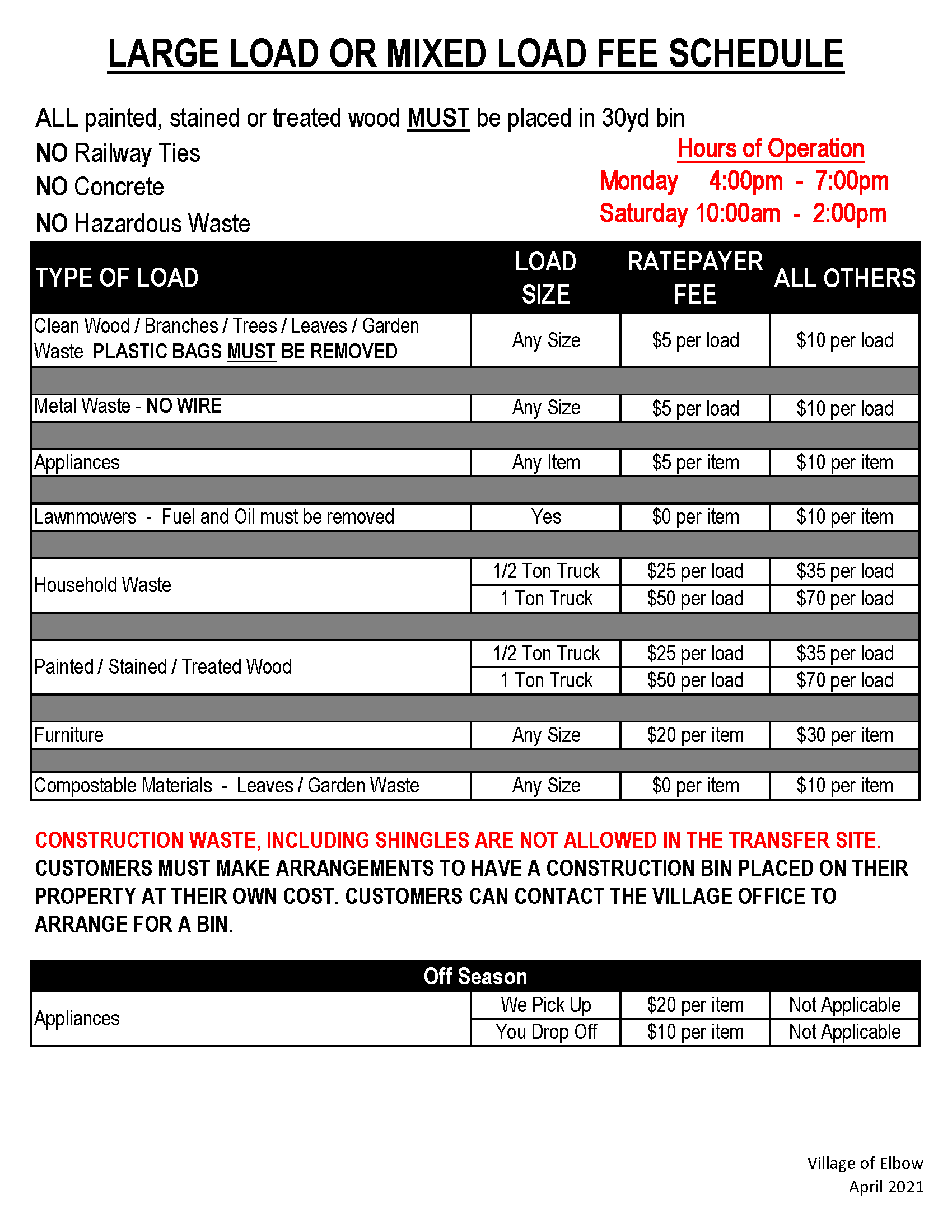 Bi-weekly curbside garbage and recycle pick-up.