Harbor Golf Community Center (HGCC)
Our brand new 20,250 square foot multi-purpose facility is located at #1 Lakeside Road, Elbow, Saskatchewan.
Thank you to the Harbor Golf Club for their donation that makes this building possible!
Our new center houses the library, fitness centre, large auditorium, large meeting room with an outdoor patio, state-of-the-art kitchen facility, small boardroom, and more! Check out each page in the drop-down for details and pictures on each space.
We thank all those involved in bringing this building to life!
Link to our Rental Agreement and Rates. For bookings please click next link recreation office contact / hours
Link to Recreation office contact / hours for Bookings, Fitness Membership options
Links to the various rentable spaces
Link to Schikowski Farms Family Fitness Centre
Link to Ector Family Farm Boardroom

Link to Letts Family Auditorium

Link to Large Meeting Room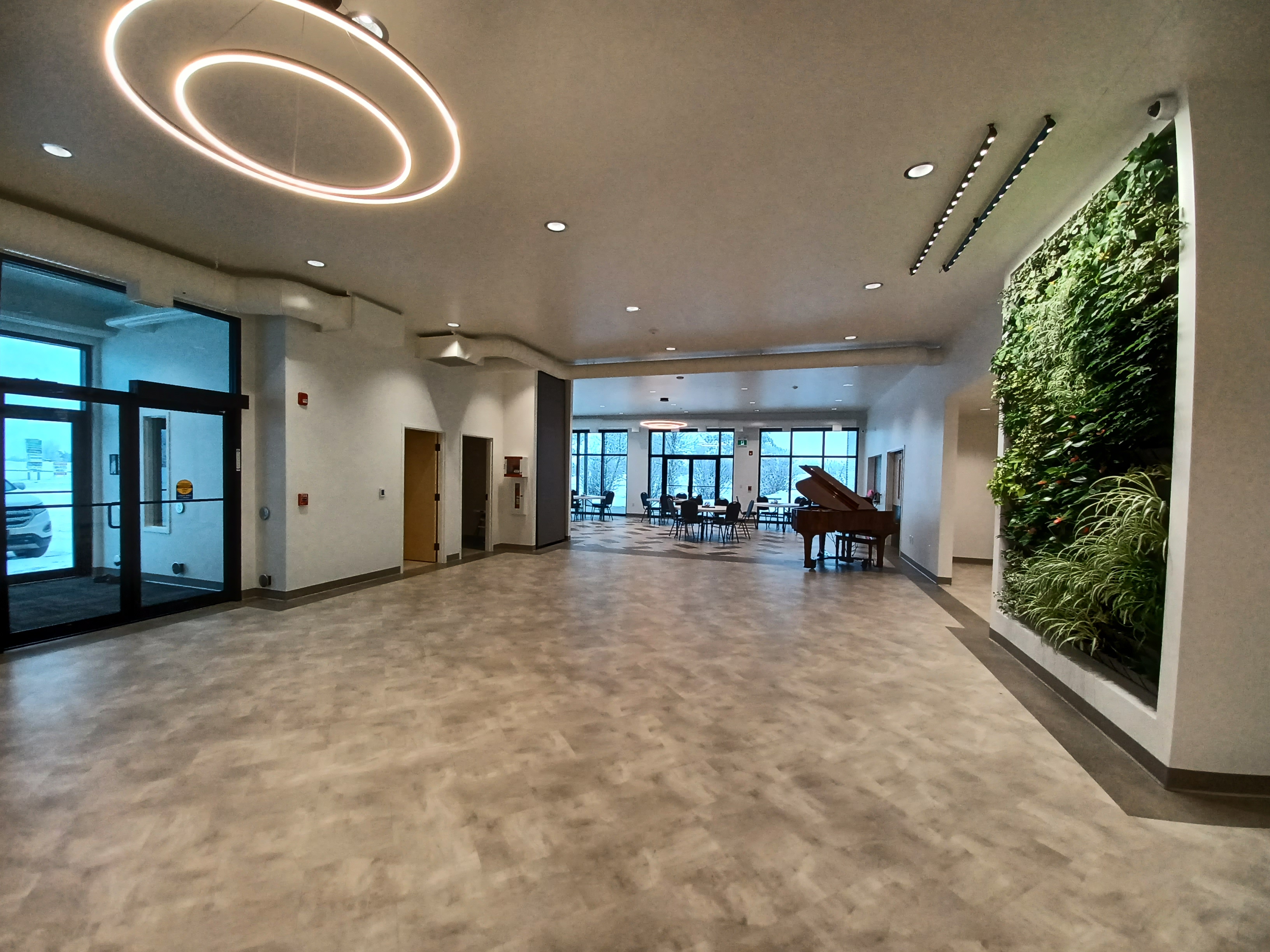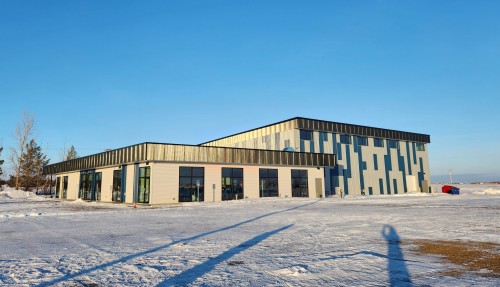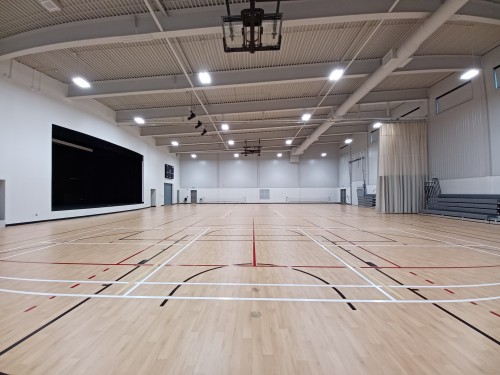 Please check our Calendar of Events page for dates/times of events.
Some of the events you will see at the HGCC include:
*Pickleball – located in the Harbor Golf Community Center, with recreation and competitive groups. Check the calendar of events link above for days/times. Contact Maureen Bialowas if you need more information mlbialowas@gmail.com
*Floor Shuffleboard – Contact Meryl at 306-774-2245 to sign up or for more information. Check the calendar of events above for days/times
*Walking Group - Daily walking group in the Harbor Golf Community Center auditorium. Pay by e-transfer to recreationelbow@gmail.com Cash/Cheque (payable to Village of Elbow) dropped off at HGCC in the drop box outside of the office. Put your name on the brown envelope with your payment.
June, July, August Open Gym Times. *Check calendar for dates/times.
Funding for this project was received through the INVESTING IN CANADA INFRASTRUCTURE PROGRAM (ICIP) in partnership with the Government of Canada and the Government of Saskatchewan.