Letts Family Auditorium
This space includes basketball nets, curtains for separating the space, a large stage with curtains (accessible from the side of the stage by stairs/ramp), changing rooms as well as the Andy & May Wong Servery.
Perfect for dances, plays, tournaments (volleyball, pickleball), family reunions, tradeshows and our daily walking group.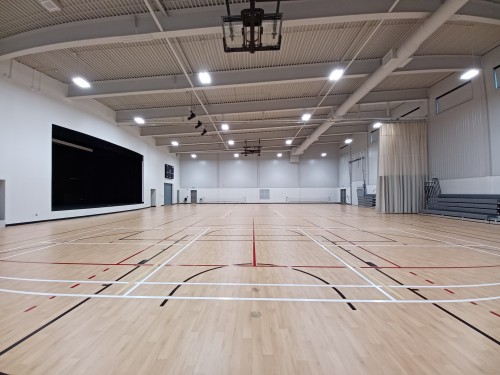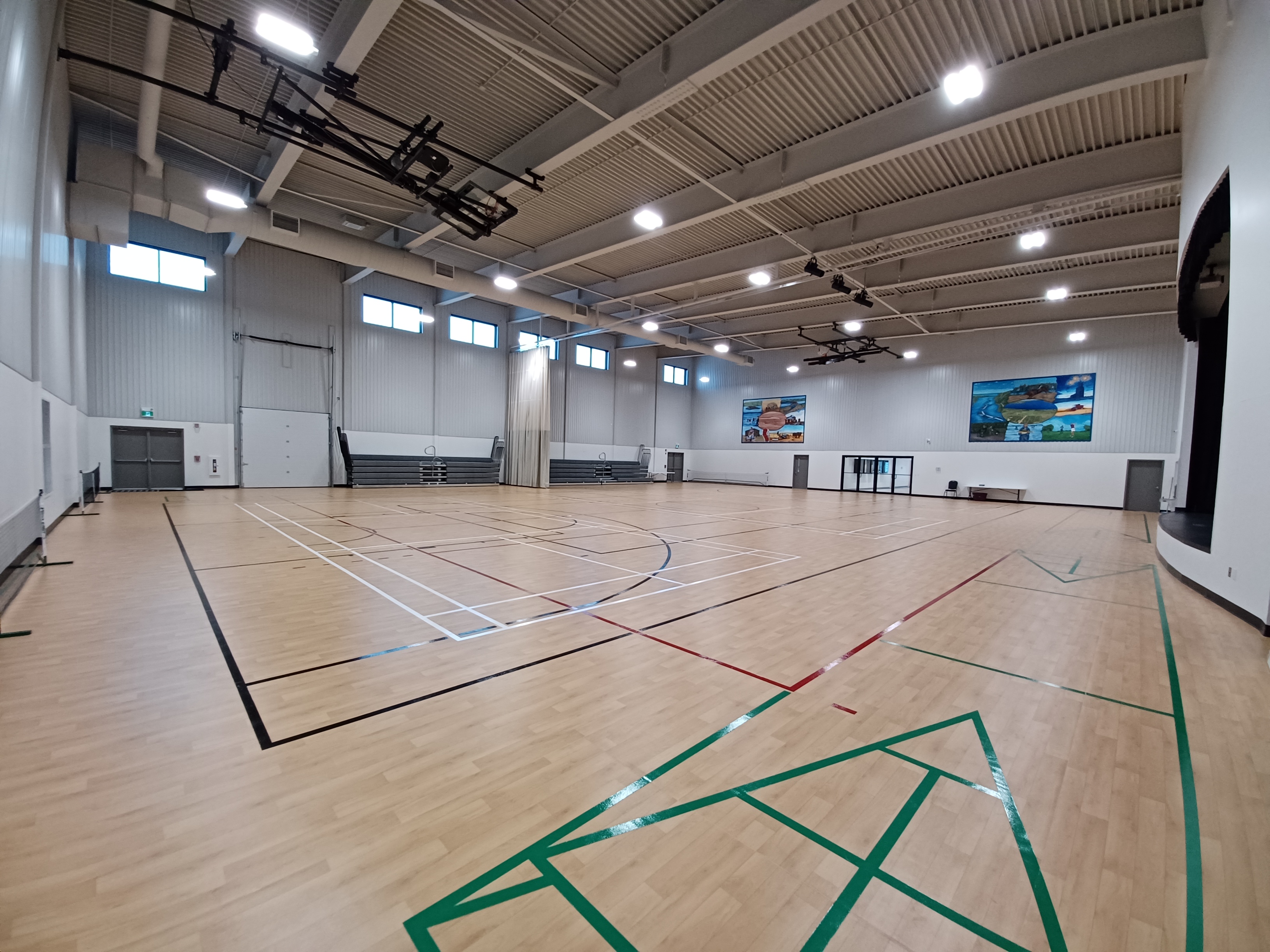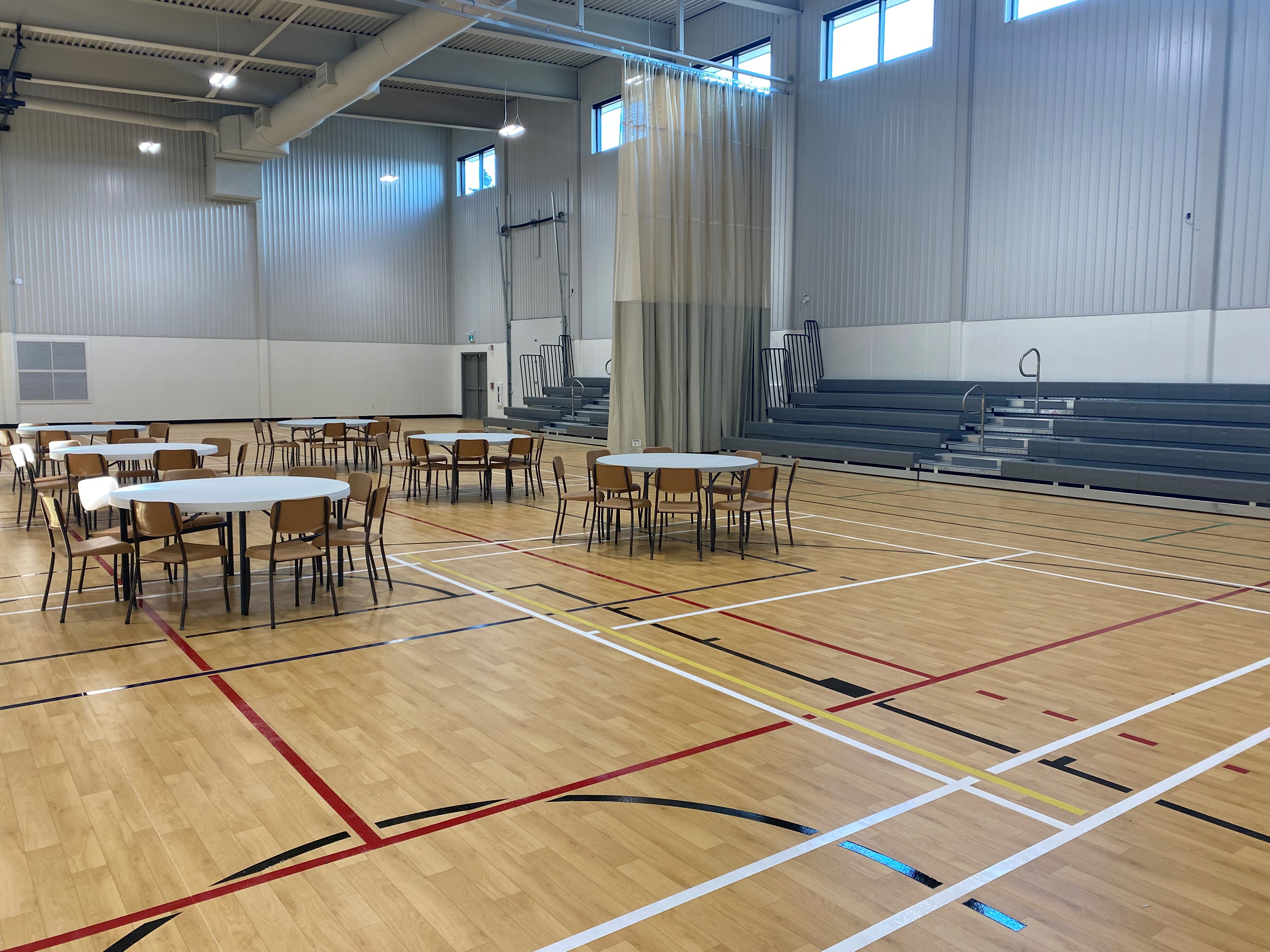 Thank you to the Letts Family for their donation that makes this space possible!